Our Newest DVD on Riding

"Recipes for Lateral Movement
"
DVD disc #1
$49.95

Free Shipping in USA

Shoulder In, Half Pass

and
other core position concepts
are given in detailed illustrations and video.
Find your road to success using
Weight,
core placement,
hands,
shoulders,
hips
and
leg aids
to give the communication clearly to your horse for lateral movement.
A must for your equine library.
Disc #1
is one full hour of information.

Here are what a few riders are saying about the
NEW
RECIPES
FOR LATERAL MOVEMENT DVD
:
I am an FEI dressage rider and this DVD helped me finesse my position in the lateral movements.This is a continuation of the 3 part series Position Position Position also produced by Alliance Farms.
I viewed the 3 part series after taking a Pilates For Riding seminar and a few of the things I learned there were not working that well for my horse although as a whole the Pilates made me more aware of my own position. The 3 part series contained explanations on why those things did not work for me and helped me make the adjustments to my riding to produce the results I wanted.
Eleanor is a fantastic teacher and her explanation in all of the DVDs is very easy to understand.The instructions are not difficult to follow and the information is presented in such a way that the viewer can "digest" one concept before moving on to another.Practice can be done both on and off of the horse.
A lot of information is covered, and although this DVD could be utilized even if one did not view the 3 part series I feel that in order to obtain the maximum benefit that one should view the 3 part series first.
I am anxiously looking forward to the second part of Recipes For Lateral Movements.
by Laura Betz
Recipes for Lateral Movements is a very helpful DVD . It covers in detail the rider's position for circles, shoulder-in and half pass.
Eleanor demonstrates off the horse what the rider's position should be in order to execute each movement, why this position is correct and how an incorrect position will affect the horse. She tells you exactly where to place your weight, core (belly), hips, shoulders, legs and arms and uses helpful imagery to explain this. The explanations are clear and easy to understand, and she discusses how changes in the rider's weight or the belly can change the movement of the horse. From this DVD I learned how to isolate each part of my body (hips, belly, shoulders). This is a very unique DVD and works as an excellent continuation to the "Position! Position! Position!" DVD, also by Alliance Farms, and I highly recommend both to anyone who wants to improve her position and positively affect her horse.
Alliance Farms will be producing a sequel which I look forward to.
Recipes for Lateral Movement
$ 49.95 USD
Recipes for Lateral Movement International Shipping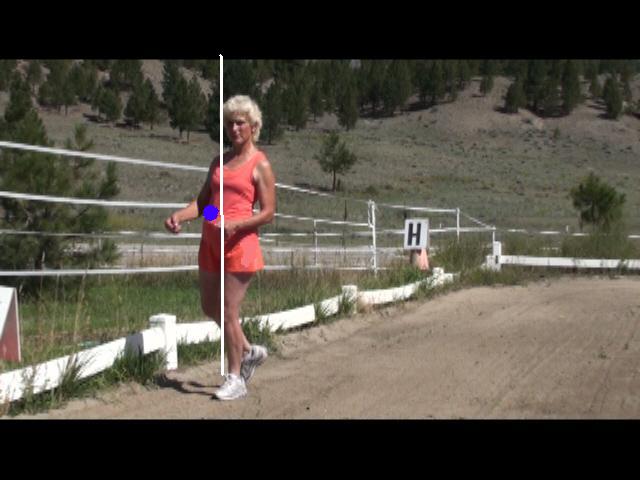 $ 69.90 USD
"
Position Position Position
"
DVD

(location location location)
a position for all disciplines
a position for women
a position for men
The techniques that Eleanor uses was born in the concept of the Prayer Rein.

A Prayer Rein is when a horse is ridden without saddle or bridle, only a mere soft rope around their neck is the only aid to convey the riders requests to the horse. This takes finite and balanced skill of the rider core to produce advanced lateral and upper level movements of the horse. It is to this end that Eleanor produced the core"position" and described the natural response of the crush mechanism in the horse.

Morning Mabruq , a Muniqi stallion, performed for thousands of people under very stressful conditions of noise, lighting and space. His Grand Prix movements of passage, canter pirouette, were enjoyed by all, but, especially the

Piaffe (the trot in place to which Dietrich von Hopffgarten said he had the greatest of talent).

This true partnership of horse and rider developed the intricate and precise technique that Eleanor Thibodeau uses today in teaching her students the ART of POSITION. By using the riders body core , triangle of stability and applying dressage principles of horse training for all disciplines of horsebackriding, Eleanor models, gives live lesson footage and resources for you to change.

Focusing on Position for Women, she has developed a DVD and Workbook that has changed riders world wide in all disciplines: Classical Dressage, Western riding and English riding, Pleasure and Equitation.

The horse is built the same and requires of the rider the same principles as gravity requires upon us.
The crush mechanism in the horse provides for a foal to run at it mothers side and not run into her. It pushes upon us like a fight action when the horse is fearful or dominant.
A horse has a definite preference to where you sit upon their back.

see feedback on the page

"Position Position Position"
for information on core, crush mechanism and triangle of stability", with many testimonials.

Horses in Eventing Shows, illustrate well, the cross training of jumping and dressage. Both are influenced by the core position, triangle of stability of the rider and the scores they produce in both tests are interrelated. See her article written on the "Position" Page

Alliance Farms
292 Aeneas Valley Rd
Tonasket, WA 98855
509-486-0929

Set Yourself Up for Success
Please get in touch with us to offer comments and join our mailing list for sales and specials!
You will find us at:

Eleanor Thibodeau is a
26 year veteran of humane and animal control work

. She has been a Washington State Humane Society Chief Animal Cruelty Investigator,

recognized by the Washington State Supreme Court

as an expert witness. Her career extends to having been the director of Whatcom County and Bellingham Humane Society Shelter and an instructor on Western Washington University Campus for the Northwest Freedom University in Equine Sciences.Through her lifetime career, she brings humane techniques of horse training to her students of dressage, jumping,western and english riding and eventing.

Her experience with horses spans four decades. She is a successful show breeder of Oldenburg and Dutch Warmbloods, Arabians, Thoroughbreds, Pintos and Spotted Gaited horses.She also has produced the largest herd of rare Muniqi Strain horses. Eleanor has been featured in magazines such as Dressage Today, Equus and the International Arabian Horse Association Magazine, as a breeder of fine athletic horses with her focus as a dressage clinician specializing in Classical Dressage and the use of rider CORE position.

As a horse trainer she has 2 Grand Prix dressage stallions to her credit, a Washington State driving champion, multiple English and Western Pleasure awards,Top Ten awards, along with a National Champion and Reserve Gaited Stallion and Mare. Her students show the ability of Eleanor in giving lessons by their successful titles of National Champion Equitation and their own National Champion Pleasure horses under her training.

Eleanor maintains the proprietorship of Alliance Farms, dedicated to perfecting the equine athlete and teaching riders about the importance of core and leg position through rider core placement and pelvic alignment. She continues to serve animal control, humane societies and riders of all disciplines throughout the United States with continuing education through her many DVD s on Humane Investigation, Henneke System Illustrated and Horse Training for horse transport .